Bildkopie & Aspose Java Solutions
Bildkopie is the ultimate photo gallery website with a unique web shop function that allows photographers to present, transmit and sell photos.
And when it comes to school and kindergarten photography, Bildkopie is the ultimate solution. Say goodbye to preparing photo sets for children and collecting money from parents. Instead, parents have access to a private gallery of their children's photos, generated by our system that automatically assigns a unique password for each customer gallery.
But how do we make this process seamless and effortless? By relying heavily on the use of QR codes. And that's where Aspose Java solution comes in. Aspose has proven to be a reliable and accurate solution in creating and reading QR codes. Our photographers can easily upload photos to the private galleries of each customer, eliminating the need for manual organization and distribution.
Our solution
Our solution is simple – we generate QR codes that photographers print and cut out. The next step is taking pictures of children with their QR code cards. The first photo taken is of the child holding their card, followed by pictures of the child in different poses without the card. The same process is used when photographing a group of friends. The children first pose with the QR code cards together and then without.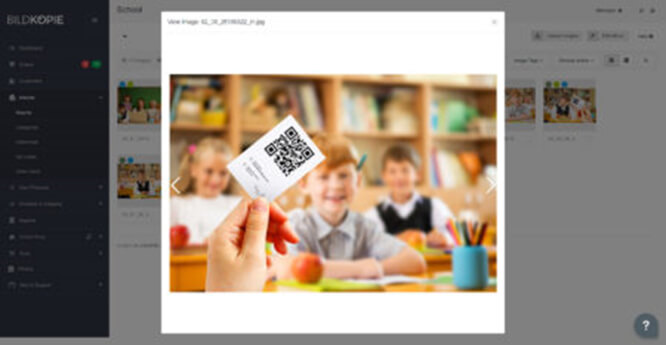 Once the photos have been taken, they are uploaded to the Bildkopie gallery. The system automatically assigns the photos to each customer who has been photographed with a QR code card, creating a private photo gallery for each customer. The system generates a password for each gallery.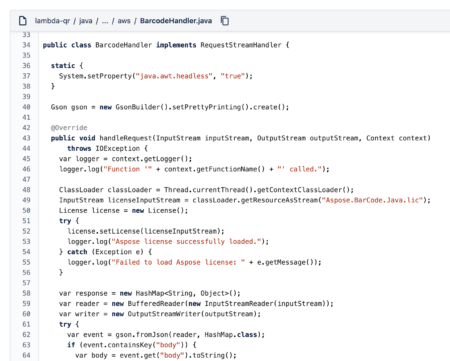 And that's where Aspose Java solution really shines! Compared to other solutions like PyQRcode, Zbar, qrtools, and pyxing, Aspose Java solution has proven to be more reliable and accurate in decoding QR codes, even when there are multiple codes in a single photo. We have experienced challenges with incorrect decoding, false positives, and the need for internal manipulations with other solutions, but Aspose has eliminated these issues.
Furthermore, we utilize the Aspose Java solution as an AWS Lambda function, which has allowed us to save on infrastructure costs. With this setup, we only pay for the function when it's in use, eliminating the need for a powerful backend server to run the scanning process. So not only is Aspose Java solution reliable and accurate, but it's also cost-effective. How cool is that?